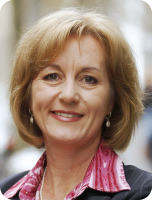 Inés Scotland
Executive Chair
Ms Scotland has worked in the mining industry for over 20 years for large scale gold and copper companies in Australia, Papua New Guinea, USA and the Middle East. This has included working for Rio Tinto companies, Comalco, Lihir and Kennecott Utah Copper. Ms Scotland was most recently the Managing Director and CEO of Ivanhoe Australia, an ASX listed entity with a market capitalisation of $500m. Prior to this Ms Scotland was the Managing Director and CEO of Citadel Resource Group Limited. Ms Scotland was a founding shareholder of Citadel and was its managing director through its growth, until its acquisition by Equinox Minerals in January 2011. At the time of acquisition by Equinox, Citadel was developing the Jabal Sayid Copper Project  in Saudi Arabia, had a market capitalisation of $1.3B and had raised more than $380m on the equity markets. Ms Scotland was appointed as Chair on 13 August 2013.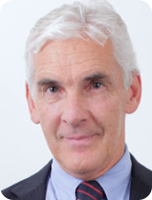 Guy Robertson
Executive Director
Mr Robertson has more than 30 years experience as Chief Financial Officer, Company Secretary and Director of both public and private companies in Australia and Hong Kong. His previous roles include as Chief Financial Officer / GM Finance of Jardine Lloyd Thompson, Colliers International Limited and Franklins Limited. Mr Robertson has over 10 years experience in ASX listed mineral exploration companies and is currently a director of Hastings Technology Metal Limited, GreenTech Metals Limited, Artemis Resources Limited and Alien Metals Limited. Mr Robertson was appointed as an Executive Director on 17 September 2012.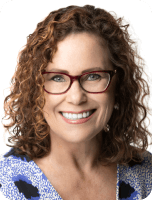 Sue-Ann Higgins
Company Secretary and Executive Director
Ms Higgins is an experienced company executive who has worked for over 25 years in the mining industry including in senior legal and commercial roles with ARCO Coal Australia Inc, WMC Resources Ltd, Oxiana Limited and Citadel Resource Group Limited. Ms Higgins has extensive experience in governance and compliance, mergers and acquisitions, equity capital markets and mineral exploration, development and operations. Ms Higgins was appointed Company Secretary on 21 August 2013 and was appointed as an executive director on 24 February 2020.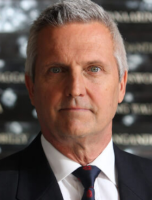 Jon Black
Executive General Manager – Environment, Social and Government
Jon is an experienced senior executive across several sectors including water, environment and energy management, and training and education. In government he served as a Director-General in the Queensland Government in the departments of Energy, Water and Environment and Heritage Protection. He was appointed to this role after establishing and operating a large and successful water utility in Queensland, Unitywater. Jon has also served as Managing Director of Australia's largest training and education provider, TAFE NSW with 130 campuses and over 430,000 students annually. With a deep understanding of and passion for skilling and preparing people for work and successful careers it enables Jon to plan and implement required training across MBK's workforce as projects develop. Before being appointed to MBK, reflecting his early career military roles, Jon was the CEO of a large charitable organisation supporting veterans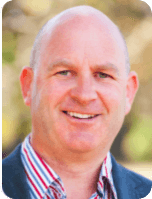 Trevor Wright
General Manager – Exploration
Trevor has over 20 years of mineral exploration and business experience in Australia, New Zealand, USA, China and the South West Pacific region, including a number of years with MBK as Exploration Manager. He has built and managed exploration teams globally including with Anglo Gold Ashanti and has a track record of identifying and developing overlooked opportunities. During his career Trevor has provided high quality exploration solutions to both private and ASX listed companies and has been involved in the foundation and management of a number of successful private resource companies.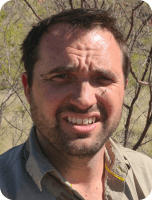 Liam Fromyhr
Exploration Manager
Liam is an exploration and operations geologist with over 20 years Australian and international experience working with listed and private companies and research organisations. Liam specialises in Au, Ag and base metal exploration in volcanic/intrusive environments along with bringing significant experience in FeO mineral systems. Liam has worked with Metal Bank over the last several years progressing the Triumph, 8 Mile, Eidsvold, Millennium and Livingstone projects plus evaluation of other business opportunities.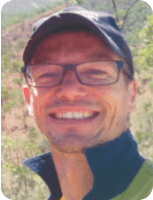 Rhys Davies
Exploration Consultant – Australia and MENA
Rhys is a geologist with extensive experience in mineral exploration and project management in the mining and resources industry across a diverse range of commodities and mineralisation styles. He has experience in private and public sector organisations, having worked for Laramide Resources Ltd, CST Minerals Lady Annie Pty Ltd, Alligator Energy Ltd, Ausmex Mining Group and as a consultant to numerous other companies. Prior to joining MBK, Rhys managed the Geological Survey of Queensland's CEI Grants.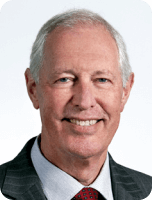 Peter Lester
Consultant
B.E (Mining Hons), MAusIMM, MAICD
Mr Lester is a Director of consulting company Vintage94 Pty Ltd. He has over 40 years' experience in the mining industry and has held senior executive positions with North Ltd, Newcrest Mining Limited, Oxiana Limited and Citadel Resource Group Limited and non-executive positions with various mining and resource companies. Mr Lester's experience covers operations, project and business development and broader corporate activities.  Mr Lester is non-executive chairman of Helix Resources Ltd and Aurora Energy Metals and a non-executive director of Gateway Mining Ltd.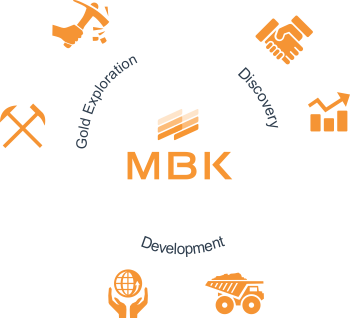 Metal Bank Limited
Tel: + 61 2 9078 7669
Address
Suite 506, Level 5
50 Clarence Street
Sydney NSW 2000
Postal:
PO Box Q128
Queen Victoria Building, NSW 1230
Email:
info@metalbank.com.au