Building a Gold and Copper Company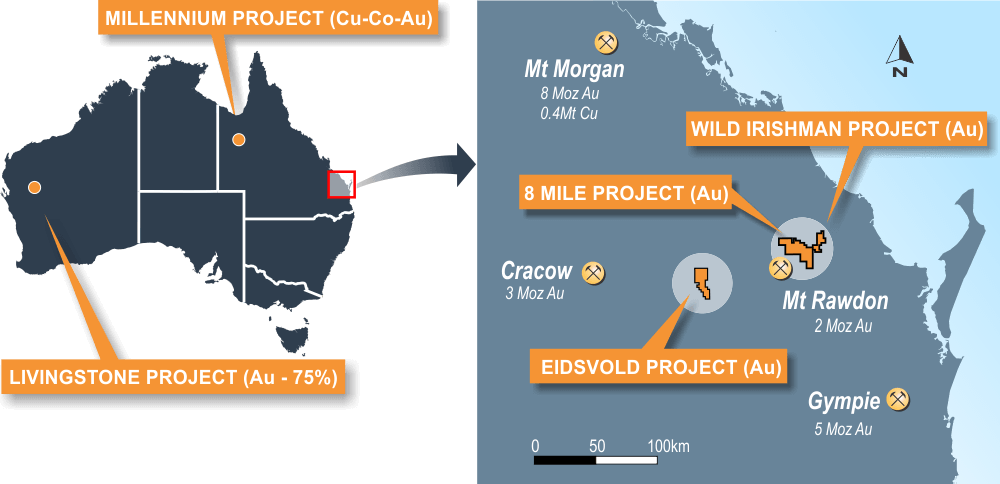 #Metal Bank holds a 75% interest in the advanced Livingstone gold project located 140km northwest of Meekatharra in Western Australia. The project includes 395 km² of granted exploration licences, with the licences covering the entire western arm of the Proterozoic Bryah-Padbury Basin (host to the Fortnum, Horseshoe and Peak Hill gold deposits and >2Moz Au endowment).
The Livingstone Project includes:
a JORC 2004 Inferred Resource of 49,900oz Au* at the Homestead prospect with potential for expansion;
the Kingsley prospect, with an Inferred Mineral Resource** of 30,500oz Au @ 1.42g/t (JORC 2012), open at depth and along strike in both directions, supporting an additional Exploration Target of 290 – 400 kt at 1.8 – 2.0 g/t for 16,800 – 25,700oz Au**;
the Livingstone prospect with extensive Au-in soil anomaly, historical mining activities and historical high-grade drilling intersections;
multiple advanced gold targets, inadequately tested to date; and
over 10 regional greenfields targets identified by independent experts with 40km prospective strike length.
*refer to MBK ASX Release dated 26 October 2021 "Livingstone Acquisition and Entitlement Offer" for further details
**refer to MBK ASX Release dated 18 January 2022 "Kingsley Deposit Maiden Mineral Resource Estimate" for further details

Livingstone Project advanced Au prospects
South East Queensland Projects
Metal Bank holds three high quality large scale gold projects with multi-million-ounce potential in a region that hosts several gold mines including the Cracow (3Moz Au), and Mt Rawdon (2Moz Au) gold mines as well as the historical Mt Morgan deposit (8Moz Au).
The 8 Mile project is located near the Mt Rawdon gold deposit in south-east Queensland, Australia. Multiple large-scale targets have been identified along >3.6km mineralized corridor at the Eastern Target, including a maiden Inferred Mineral Resource and Exploration Target at the Flori's Find Prospect. The Western Target and northern extensions of the Eastern Target remain untested.
The Wild Irishman project is located adjacent to 8 Mile, providing the potential for southern extensions to the Flori's Find mineralisation, as well as providing additional new targets including two historical gold prospects.
The Eidsvold project presents a drill ready 7km² opportunity at its Great Eastern Target of a similar scale and geophysical response to the 3 M oz Au Mt Leyshon deposit and close to the Eidsvold historical goldfield with 100,000oz Au historical production.
Copper, Cobalt, Gold
---
Millennium Project
The Millennium Project is an advanced copper-cobalt-gold exploration and development project located in the Mount Isa region of northwest Queensland, 19km from the Rocklands copper-cobalt processing facility. The Millennium Project holds a 2012 JORC-compliant Inferred Resource* of 5.9Mt @ 1.08% CuEq across 5 granted Mining Leases with significant potential for expansion, all proximal to processing solutions and excellent infrastructure in the Mount Isa region.
Drilling results and the existing Resource provide support for an Exploration Target for the Project of 8-10Mt @ 1.0-1.1% CuEq*. MBK has signed an earn-in and joint venture agreement for the Project providing it with an exclusive right to earn up to an 80% interest.
*refer to MBK ASX Release dated 13 December 2021 "MBK Signs Millennium Earn-in and JV Agreement" for further details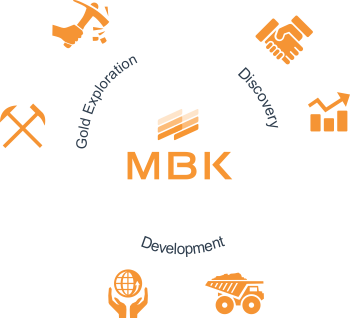 Metal Bank Limited
Tel: + 61 2 9078 7669
Address
Suite 506, Level 5
50 Clarence Street
Sydney NSW 2000
Postal:
PO Box Q128
Queen Victoria Building, NSW 1230
Email:
info@metalbank.com.au